Card Member Fiesta, Mid Valley Kuala Lumpur
Based on the concept of a Happiness Factory, we transformed MidValley Exhibition Hall into a wonderland of great deals, contest with amazing prizes and lots of things to see and do for the whole family. One of the highlights was the entrance arch featuring animatronics to open the doors. The 3-day event was a runaway success for our client.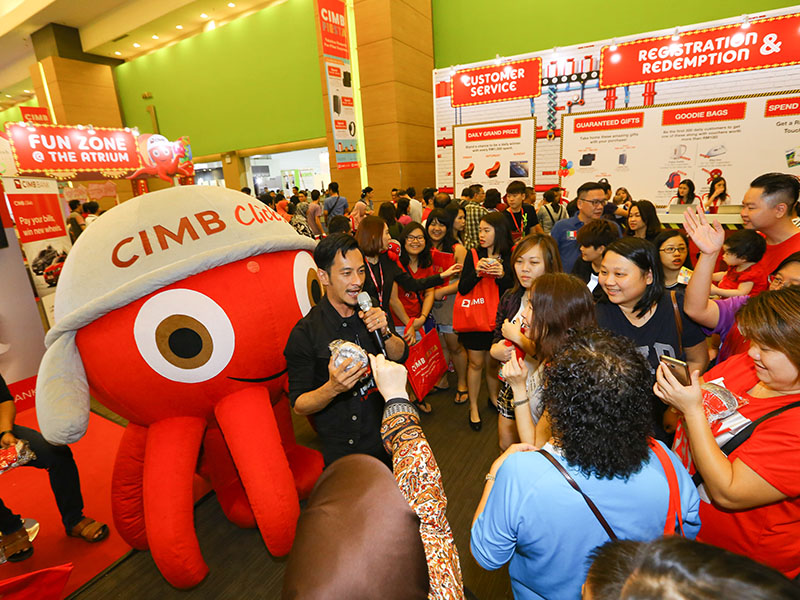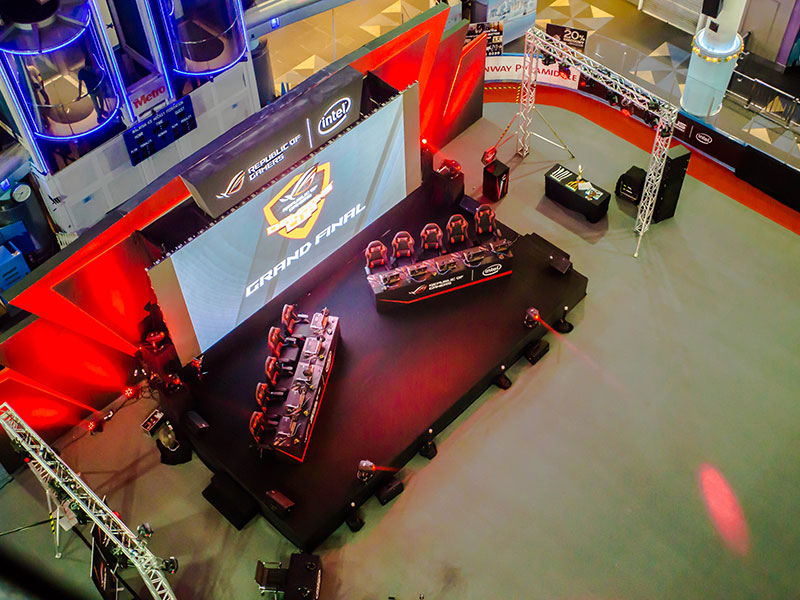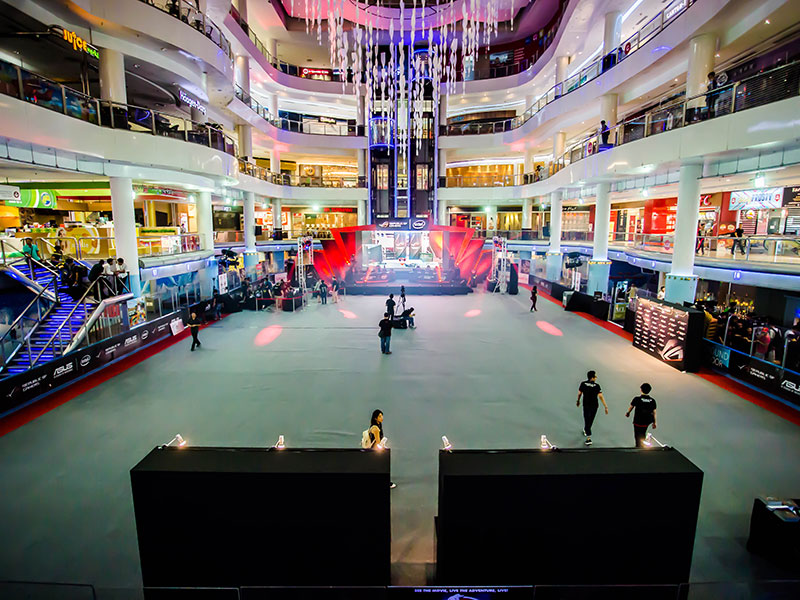 ASUS/ Intel/ Garena – Republic Of Gamers (ROG) Champions Cup Event, Kuala Lumpur
Given only 1 month to plan, 6 hours to setup and 10 hours of event management, we managed to pull of one of the most exciting consumer championship event. Changing the entire Sunway Pyramid ice skating ring into an event venue, we have converted it to a "Gamer's Colosseum". Every single details, from design; build-up; audio, visual and gadgets setup; and event management was carefully orchestered with perfection.
Smartphone Launch Event Setup, Pavilion Kuala Lumpur

Smart phones are typically about specs and features, so we decided to focus on a different story – the phone as a fashion statement. It may not be a new positioning, but we made sure our idea is. We tapped into KL Fashion Week as a backdrop to launch a new style – but instead of clothes or accessories, we introduced the phone brand. The audience interacted with the fashion show trying out the phone, and we achieved the right media attention.